Protecting our Marine Life and Educating our
Youth on Boating Safety
Perry Cohen is a 14-year-old boy who went missing at sea on July 24, 2015.  He was last seen leaving the Jupiter, Florida inlet on his good friend's boat.  The United States Coast Guard (USCG) conducted one of the largest Search and Rescue (SAR) missions in modern day history to find Perry and his friend.  After an exhaustive eight-day, 55,000 square nautical mile search, the United States Coast Guard (USCG) suspended their efforts at sunset on July 31, 2015.   Perry always had an insatiable affection for life, family, friends, art, sports, animals and the ocean. His love and passion for fishing, diving, boating and swimming defined his physical existence and created the kindest, caring, most peaceful and generous persona. Perry's existence, laughter and kind-ways were infectious to those that knew him both intimately or casually. He marveled at the natural beauty of sunsets and art and was always incredibly thoughtful and caring towards all of nature and mankind. Perry's goal was to ultimately use his creative entrepreneurial spirit and love of nature and unify them for a career in the Marine/Environmental Science and Oceanography Fields as he was in awe with the beauty of the sea and marine-life.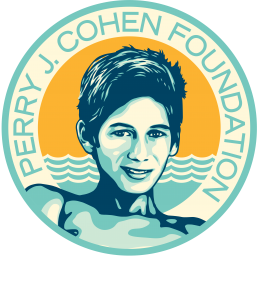 Mission
The Perry J. Cohen Foundation (PJCF) is a non- for- profit 501(c)(3), established by Perry's mother, Pamela Cohen, and his stepfather, Nicholas Korniloff.  The Foundation was created to carry on Perry's legacy and support what he was most passionate about. The PJCF is devoted to:
Boating Safety Education
Environmental, Marine & Wildlife Education & Preservation
Teenage Entrepreneurship & The Arts
Highlights
Creation of The Perry J. Cohen Wetlands Laboratory (PJCWL) at Jupiter High School to support the Jupiter Environmental and Research Field Studies Academy (JERFSA) in partnership with the Palm Beach County School District.
Creation of the Perry J. Cohen Memorial Endowed Scholarship Fund at the University of Miami Rosenstiel School of Marine & Atmospheric Science (UMRMAS).
Over 1,200 children and adults have been certified by the USCG Auxiliaries through Boating Safely Courses underwritten by PJCF to receive their Boating Safety ID card


Underprivileged children are sponsored by PJCF to attend Environmental Studies Day Camp in Jensen Beach each Summer & are sponsored by PJCF to attend US Sailing Center summer camp each summer