Top Team $50,000 PLUS champions dog tags!
2nd Place$20,000
3rd Place$10,000
4th Place$8,000
5th Place$6,500
6th Place$5,000
7th Place$4,500
8th Place$4,000
Friday 8:00 AM - 12:00 PM
Saturday 8:00 AM - 12:00 PM
Friday 12:01PM - 4:00 PM
Saturday 12:01 PM - 4:00 PM
It's all about the groove. Find your groove in the 1st or 2nd half of each competition day and your team could earn some bonus prize money!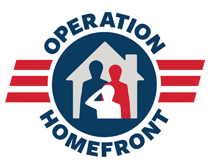 High Point TeamCustom Trophy
High Point HeroCustom Trophy
Heaviest FishCustom Trophy
Master AnglerTrophy
Top Female AnglerTrophy
Top Male AnglerTrophy
Top Junior AnglerTrophy
Heaviest Dolphin$2000
Heaviest Kingfish$2000
Heaviest Wahoo $2000
Heaviest Tuna$2000
Heaviest Cobia$2000
BOAT BUILDER'S THROWDOWN!

Perpetual Trophy
3 particpating teams required.
Winner determined based on top 3 scores from each builder.
Perpetual trophy may be displayed at winning builder's facility until following year of competition.
Eligible to other builders.
Call 954.725.4010 for requirements.