Tax Relief Wins the 23rd Annual Saltwater Shootout, Reel Synergy claims the Pick 3 and Ice Box snags the KDW!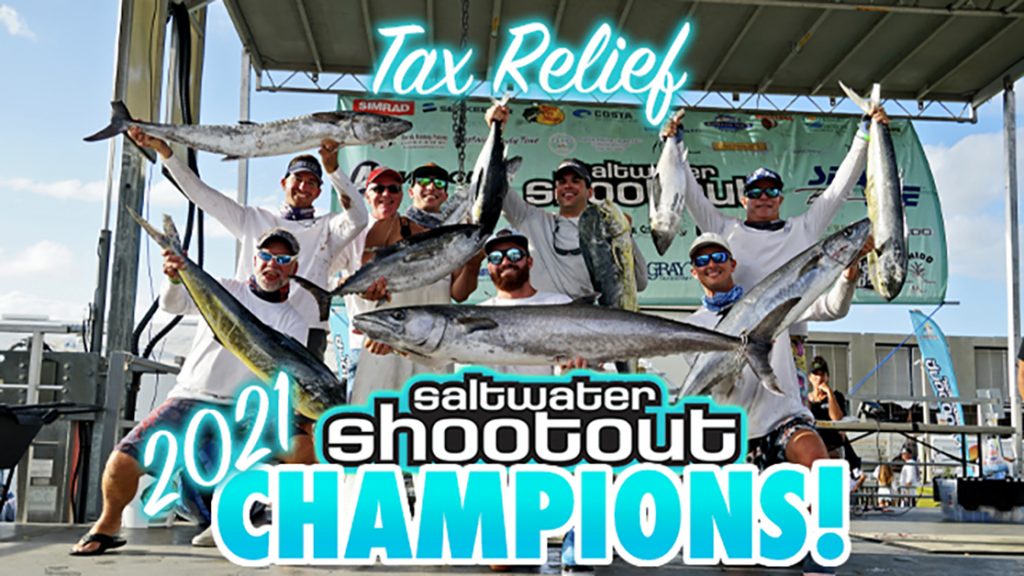 FOR IMMEDIATE RELEASE
MAY 2021
Contact: Jennifer Hoffman
Phone: 954-725-4010
Email: jennifer@bluewatermovements.com 
Tax Relief Wins the 23rd Annual Saltwater Shootout, Reel Synergy claims the Pick 3 and Ice Box snags the KDW!
It's safe to say the summer is back and meat fishing season is in full swing! The 23rd Annual Mercury/SeaVee Pompano Beach Saltwater Shootout went off without a hitch and awarded a slew of teams a hefty payday! The first leg of the PBSC kicked off Thursday night with a Kick Off Party/Captain's Meeting at the Pompano Beach Civic Center where teams had the opportunity to mingle with each other, enjoy some great food from Blue Moon Fish Company, complimentary drinks at the Hooter's hospitality bars and network with tournament sponsors on site featuring new sponsors like Chido tequila seltzers, Florida Marine Decks and Florida Hunting and Fishing Adventures. Anglers were also introduced to Mission Fishin', the new beneficiary of charitable proceeds in the PBSC.
With 100 boats registered, the Saltwater Shootout lived up to the expectations, and despite the rough seas on Saturday 64 teams jumped on the big stage at Alsdorf Park to showcase their catch at the Bass Pro Shops sponsored weigh in! Alsdorf Park was the new location for the weigh in and teams and spectators alike enjoyed the change of scenery! 
Galuppi's sports bar kept the food and drinks flowing for spectators in attendance while the Hooters girls passed out their famous chicken wings along with some cold Landshark beers for the teams as they docked for weigh-in. And title sponsor, SeaVee boats rolled out the red carpet for their teams with a SeaVee raft up at Merritt's and complimentary food and drinks for all SeaVee teams!
The scales got a workout all day and some monster fish were weighed but it was Tax Relief who would take First Place overall weighing in 235.1 lbs of fish including a slob 53.8lb Kingfish which won them First Place in the Big Three, Top King and Holy Mackeral Calcutta's to earn them the title of Saltwater Shootout Champions and a $21,912 payday!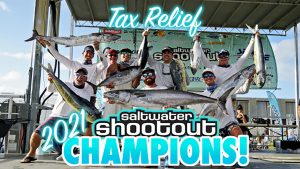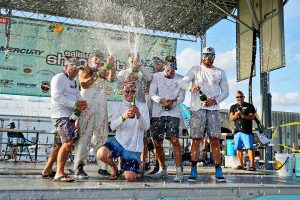 Finishing in Second Place was team Digger Rich who weighed in 189.3lbs of fish, taking First Place in the Bluewater Bonanza (total aggregate weight), First Place in Ante Up, Third Heaviest Cobia and winning the Charity Calcutta for a grand total of $14,185!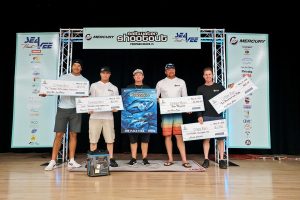 The highly anticipated KDW jackpot which rolled over from last season was a whopping $88,920 and while there were other kings, dolphin and wahoo's weighed on the big stage, it would be Ice Box with the winning trio! The team weighed in 60.3 lb of fish to win the KDW! In addition to winning the KDW, they also finished in Third Place (188.5lb), Second Place Wahoo (14.2), Second Place Bluewater Bonanza and Second Place Ante Up for a grand total of $96,964 which was the second highest check of the tournament!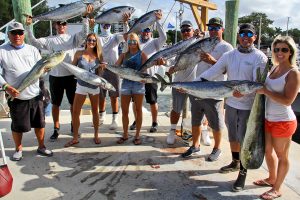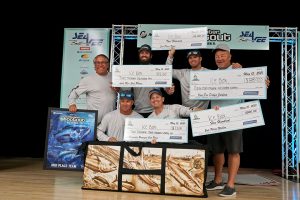 Reel Synergy was the highest earning team and set a new record for the PBSC as the largest payout for a single team! Captain Chip Sheehan put his team on the fish, and big ones at that weighing in 175.7 lb of fish! Finishing in Fifth Place overall, Second Heaviest Kingfish (51.7), Third Place in the Bluewater Bonanza, Third Place in the Big Three, Second Place in Holy Mackerel, and last but certainly not least the Pick 3 Winners ($114,480) for a total pay out of $122,921!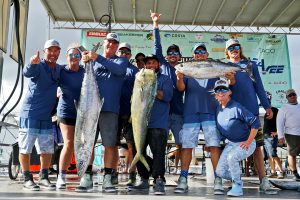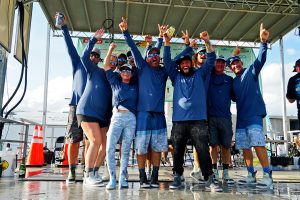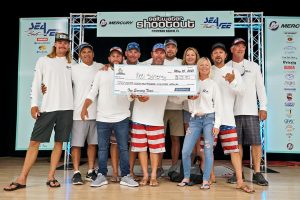 MORE RESULTS:
Blue Brothers: First Place Show Me The Mahi, Heaviest Dolphin (52.8lb), Bluewater Challenge, Second Place The Big Three –$15,250 (also set a tournament record for biggest dolphin caught in the Shootout!)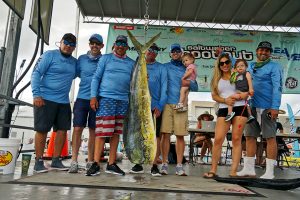 Speculation: First Place Non Pro Division, First Place Non Pro Bonanza – $3,755
Rebound/Lite-N-Up: Heaviest Wahoo (15.5), First Place Small Boat, First Place Small Boat Bonanza –$3,560
Big Dog Tackle: Second Place Small Boat, Second Place Small Boat Bonanza- $1,236 
Blue Moon: Top Family Team 
Off The Wall: Top Male Angler- Shane O'Connor
O-Sea-D: Top Female Angler- Nikki White
Gator One:Top Junior Angler- Wyatt Bergeron
Finsanity ll: Top PeeWee Angler- Gracie Johnston
Full Results: https://fish.bluewatermovements.com/Leaders/Overall/52 
SAVE THE DATE! 
Attention all meatfish teams! The second leg of the Pompano Beach Saltwater Circuit, the Saltwater Slam returns June 10th-13th, 2021!  Early Registration closes 5/28/21, register early to save $100! After the 28th, the price jumps to $475+ tax! More information can be found by visiting, https://www.bluewatermovements.com/tournaments/summer-series/slam/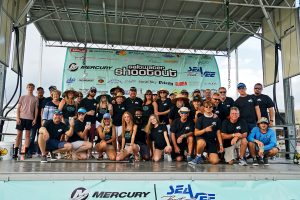 About Bluewater Movements:
Bluewater Movements, Inc., is a sports marketing company based in South Florida, the sportfishing capital of the world. Throughout the past 20 years, our team has developed some of the most successful competitive fishing events in the industry. Our background in tournament fishing coupled with our expertise in event marketing has enabled a premium experience for tournament anglers and sponsors. Within our portfolio there are six wildly popular fishing tournaments, all hosted at various venues across South Florida.
###