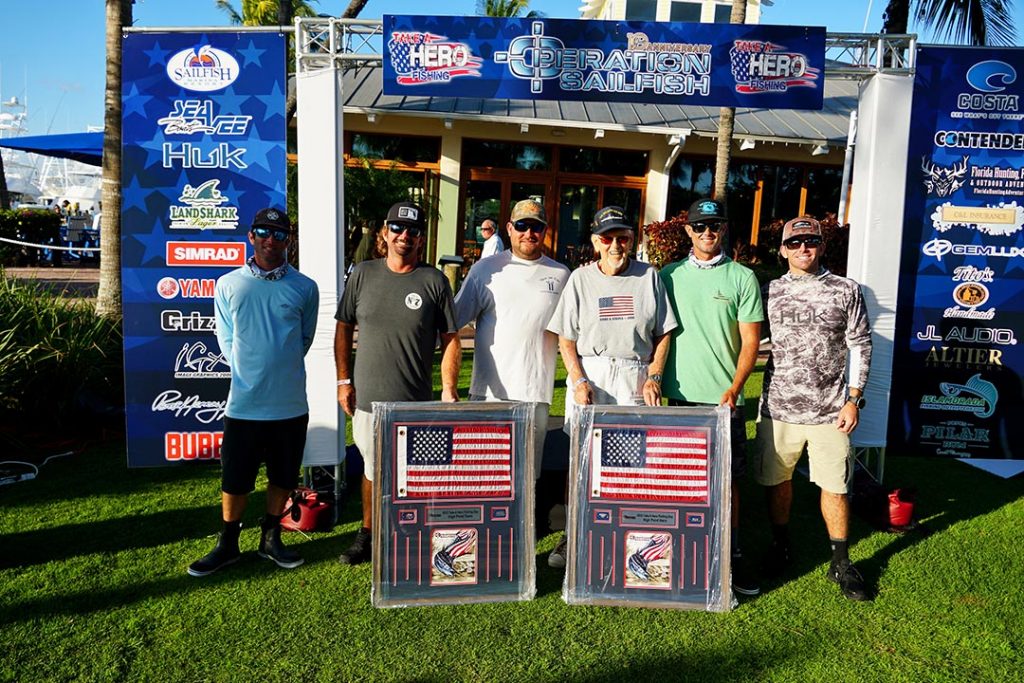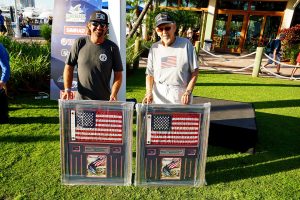 By: Jennifer Hoffman
"Terrific". 
In one word, that's what "Take A Hero Fishing Day" meant to 92 year old Jack Melnick. 
Prior to this trip, the Korean War Veteran had only fished for snapper, stripper and flounder.
"I've always been interested in fishing, my uncle had his boat docked in Atlantic City, NJ and we would go out often when I was younger", remarked Jack. 
The Philadelphia native turned snowbird turned Florida resident lived most of his life on the water serving in the Navy on the USS Waldron. Jack traveled all around the world, where in fact he stated "Despite what people may say, the world is infact round". 
He spent 4 months in Korea on the USS Waldron and was never shot at and his ship never shot at anyone. He described his time in Korea as the luck of the draw, since many other sailors weren't as fortunate as he was. 
Once he returned to the states he decided that he wanted to start a career so he finished his time in the Navy and got a job at IBM where he worked for 30 years – because as he said, "Anything longer than that would have been a career." 
In addition to being a Penn Wharton School graduate, a Korean War Veteran, Jack is also a published author and wrote a book on financial planning which was published by the New York Times. 
He started an alumni association for his ship and that's where he found out about the opportunity for "Take A Hero Fishing Day". 
"I love that (Veteran organizations & opportunities) and I love fishing. I sent an application in and I'm here and the rest is history." Jack said. 
Jack was paired with team Old No. 7 on their 62' Titan for the day for his first time offshore fishing in Florida and his first time out for sailfish. 
"Great day, crew was great, ship was great. Everything about the day was great." he remarked.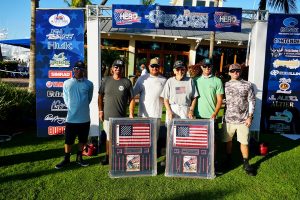 The fishing gods seemed to be on Jack's side because the day couldn't have played out anymore perfectly. 
Old No. 7 was able to put Jack on not only one but TWO sailfish!! 
"When they say I caught it, it's ridiculous! The crew hooked it and they handed me the rod. It's kind of silly, they helped me get the fish." Jack said. 
As the day came to a close, Jack sat on the back of the boat in awe, smiling from ear to ear. "I forgot how calm being out on the water is," he remarked. 
His smile would only grow from there.
Out of the 28 veterans on boats that day, Jack was the only one who caught 2 sailfish. 
Those two fish would earn him the title of "Master Angler" of "Take A Hero Fishing Day 2022"! 
In addition to taking home the coveted title and a beautiful framed trophy, Jack won a 3 day trip to Margaritaville Hollywood courtesy of Landshark Lager for him and his wife! 
The awards didn't stop there. Old No. 7 was also awarded the "High Point Team" award. 
That sure does sound like a terrific day. 
To learn more about Operation Homefront please visit their website, and to learn more about Take A Hero Fishing Day please contact Julie Potter, julie@bluewatermovements.com or call 954-725-4010.