SPOTLIGHT: More Fishing. Less Guessing

SiriusXM Marine Fish MappingTM
More Fishing. Less Guessing.TM
Fish MappingTM is the newest, most comprehensive service package from SiriusXM Marine. It delivers regularly updated, science-based data via satellite to compatible Garmin multi-function displays.  It's available well beyond cellular range to help you locate fish faster offshore– saving time and fuel. Fish Mapping also includes all the weather information in their Offshore package.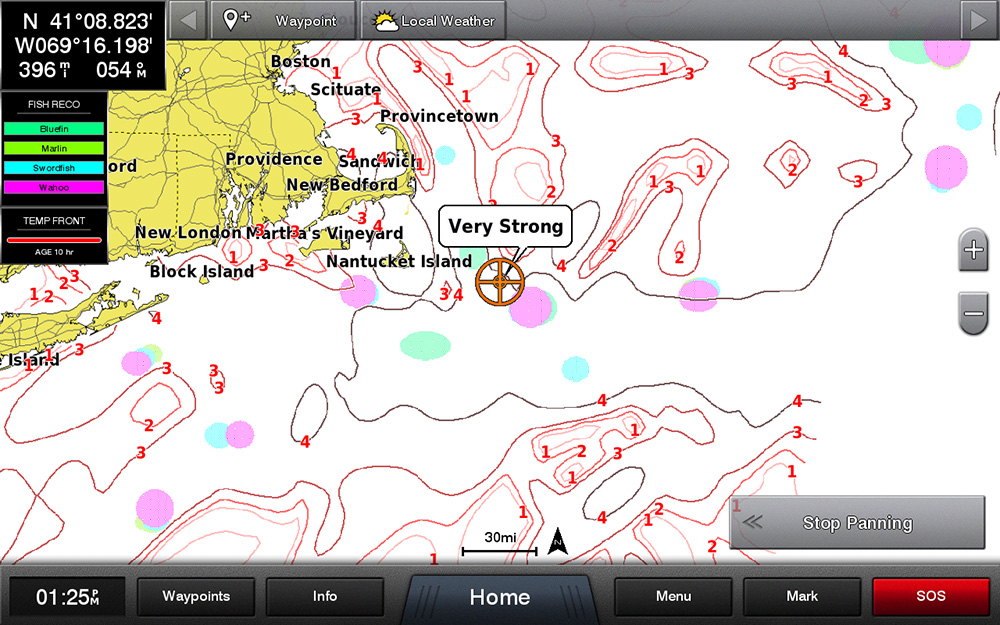 Fishing features include Fishing Recommendations to find specific game fish, Weed Lines, Sea Surface Temperatures and Front Strength, Sub Surface Sea Temperatures, Sea Surface Height Variance, Plankton Concentration data. 
It's great for anglers who travel far from shore or spend a significant amount of time on the water fishing in tournaments, taking clients on charter trips or just fishing for fun. Visit siriusxm.com/FishMapping for more information about and 1-month Free offer so you can try it.