SeaVee Leads the Way at Operation Sailfish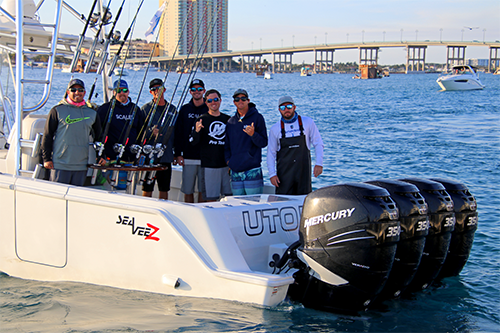 Captain Luis Coll and his SCALES sponsored crew fished hard in their Mercury powered 39' SeaVee in the 7th Annual Operation Sailfish tournament and it paid off big with a first place finish and the champion's dog tags!  The crew was a dominant force over both days of fishing with a second place daily on Day 1 and a strong finish on Day 2 that netted them a payout of $103,460.
Fellow SeaVee competitors, Showtime and Advanced Roofing Sailsmen, had strong tournaments as well with 4th and 11th place finishes respectively.  The standout performance by the SeaVee trio earned SeaVee Boats the boat builders trophy title for 2019 Operation Sailfish as well.