Pro Tips: The Blackout Kit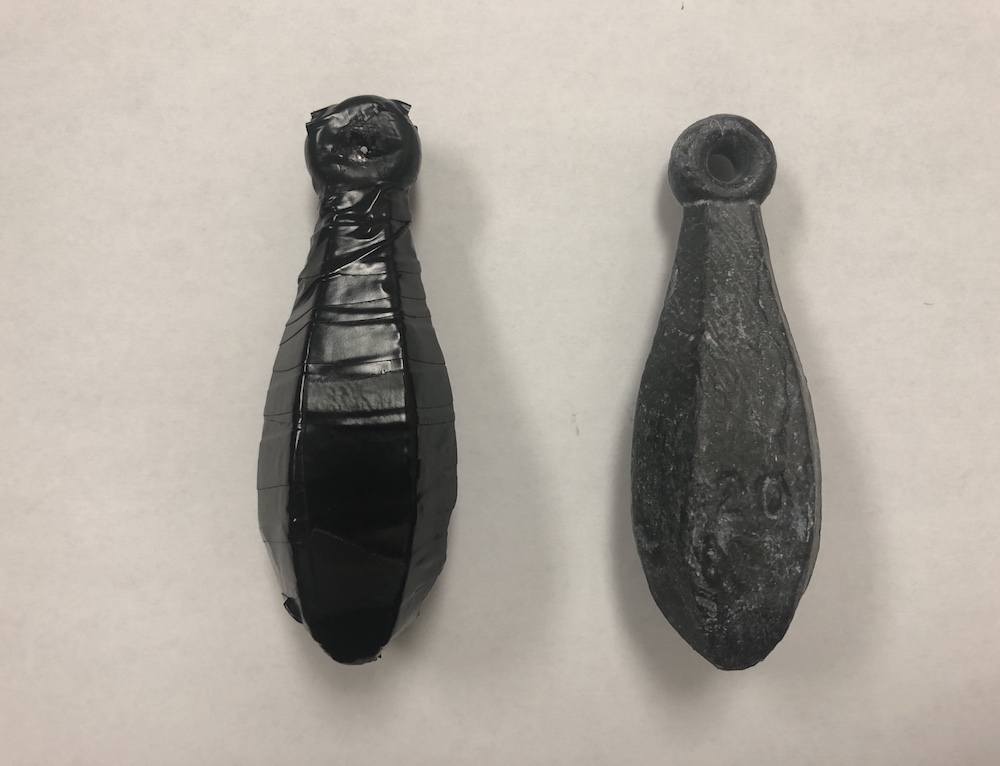 Top fishermen sweat the details.  They understand that it's the little things that can make the difference in getting the bite or catching the fish.  During the charter with Captain Brett from Hindsight Sportfishing, one of the things that stood out were his leads and crimps.  They were all wrapped in black electrical tape.  The purpose of the tape is ultimately to improve presentation and reduce the potential for line getting bit by a toothy fish.  The electrical tape eliminates the glare that can occur from the reflection of the sun off of leads and metallic crimps.  When you are fighting a fish, they become fast moving objects that mimic the look of a baitfish swimming through the water and can often entice a bite from another fish.
There's nothing worse than hooking a quality fish and getting cut off by another fish that eats your gear.  The electrical tape helps to reduce the odds of that happening.  As an added benefit, the electrical tape softens the impact on the occasion where the lead may bang against the side of the boat and helps to prevent it from damaging the paint or gelcoat.  Black markers can be used for your leads and crimps also, but the tape will definitely outlast the marker.