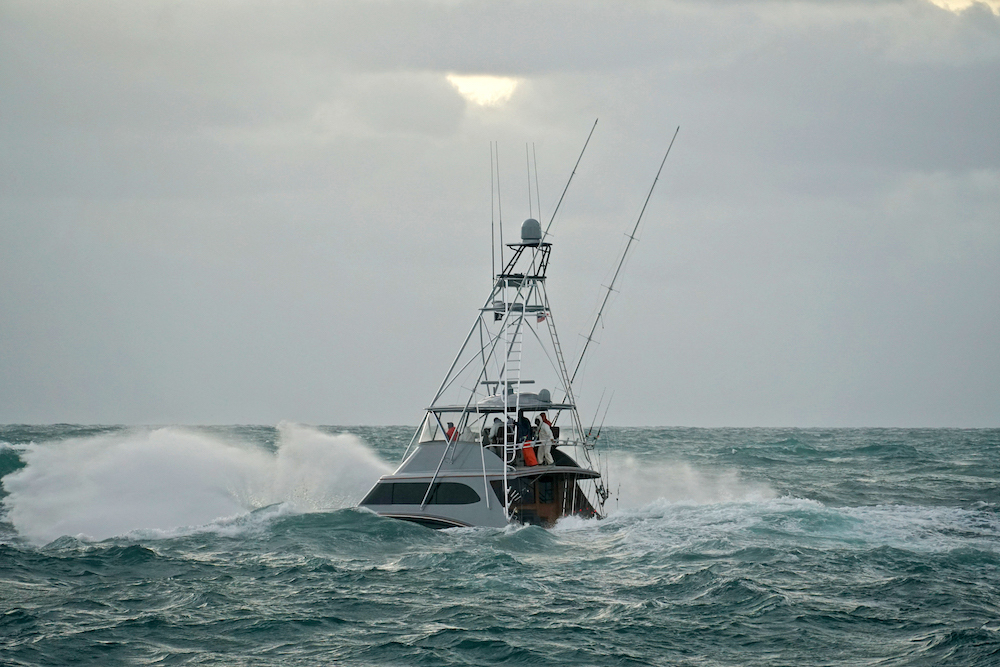 BAR South Claims Victory and Miss Annie scores the $371,700
Release Round-up Jackpot at Operation Sailfish
The seas were rough, but that didn't slow down the competition
Singer Island, FL (Jan. 21, 2020) – On January 15-19th, the 2020 Quest for the Crest Sailfish Series kicked off with its first leg, Operation Sailfish, hosted at Sailfish Resort & Marina in Palm Beach. 45 teams competed with hopes of claiming the Champion's Dog Tags, the highly anticipated "Release Round-Up" $371,700 calcutta, and a piece of the $824,925 purse that was up for grabs.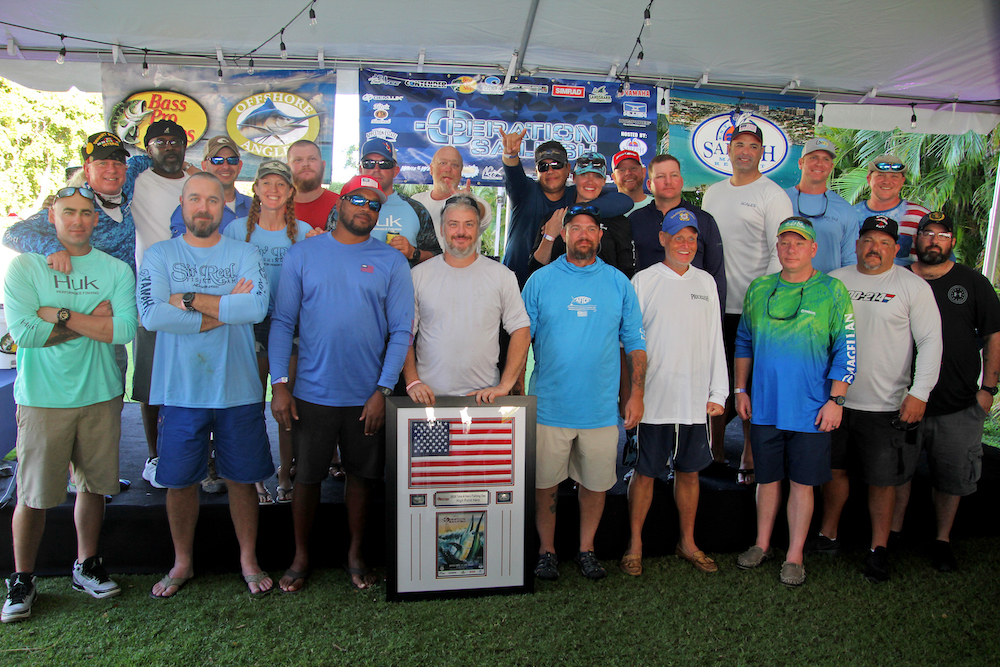 In conjunction with its charity, Operation Homefront, event activities included a "Take a Hero Fishing Day" where tournament teams had the opportunity to show their appreciation for our United States military with a fun day of fishing before the tournament competition got underway. 16 teams hosted 30 veterans and active duty military men and women. Team Miss Annie won the "High Point Team" with 5 releases, hero Zack Hornby won "Heaviest Fish" with a 25.6 lb king on Native Son, Just Do It won "Most Patriotic Team", and hero John Clapsaddle won "High Point Hero" on Old No. 7 along with a Margaritaville vacation package courtesy of Landshark Lager.
A steady northeast wind on Day 1 had the seas kicked up and teams ready for action. They got just what they were looking for with a total of 187 releases on the first day. The leader board jumped around all day between a few teams including BAR South, Double Take, Family Matters, Native Son, and Osh-It. Captain Raul Gonzalez and his team on BAR South caught fire in the afternoon with an additional 9 releases, for a total of 12 for the day and a first place daily worth over $50,000. Double Take stayed consistent with releases in both the first and second half of the day for a total of 10 releases and a second-place daily worth $22,950.
With a $371,700 winner-take-all jackpot, the "Release Round-up" was the talk of the tournament. By the final round on Day 2, three teams were still alive in contention for the massive jackpot: Jichi, Miss Annie, and De-Bait-Able. Number one was drawn as the final number and the entire fleet knew that one of the teams was on the cusp of a record smashing payout. All three teams released enough fish in the final round, but it was Miss Annie that owned the afternoon with 6 releases to claim the jackpot and a total winnings of $474,130! They finished with tournament in second place with 17 releases.
Captain Jamie Ralph and his Team Old No.7 rounded out the leaderboard moving from 13th place on Day 1 to 3rd place on Day 2, with a total of 14 releases and a check for $34,290. TTeam Double Take finished 4th overall with 14 releases and a $25,450 pay day. Team Osh-It had a solid showing with 14 releases that included the master angler title for Tyler Walsh with 8 releases. Jill Yates of team Eight Eights was the Top Female Angler with 5 releases, all coming on day 2 of the tournament.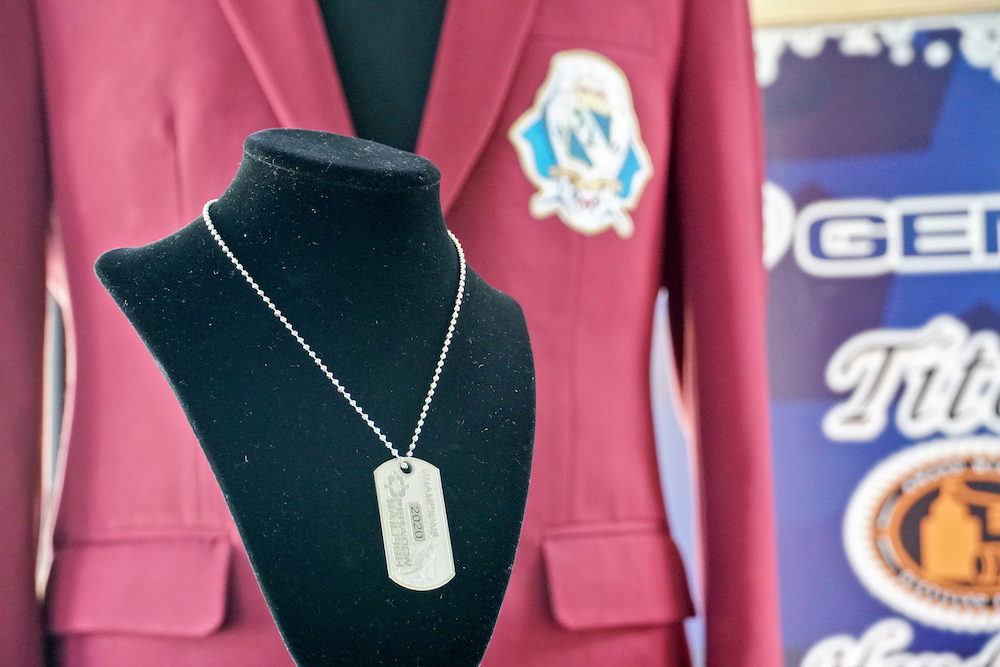 The heaviest fish of the tournament in the Grizzly Coolers sponsored "Grand Daddy" category was a 39.8-pound kingfish landed by the Family Matters team. They nabbed a check for $22,050 in bonus meatfish money. Bryce Statham and his Blue Moon fishing team dominated the aggregate weight division posting 180.9 pounds of fish over the 2-day competition. They earned $17,990 in two daily payouts plus first place aggregate weight. A total of 373 sailfish were released over two days. For a complete list of results visit: https://fish.bluewatermovements.com/Leaders/Overall/45
Next up in the series is the 3-inlet Sailfish Challenge on February 19-23, with an ocean front kickoff party hosted by Oceanic at Pompano Beach Pier and a five-star awards ceremony hosted by Blue Moon Fish on the intracoastal in Lauderdale-by-the-Sea. entry ($1200 per boat) remains open through January 31st. After January 31st late entry is $1,700 per boat.  To register for the Sailfish Challenge visit https://fish.bluewatermovements.com/Login.aspx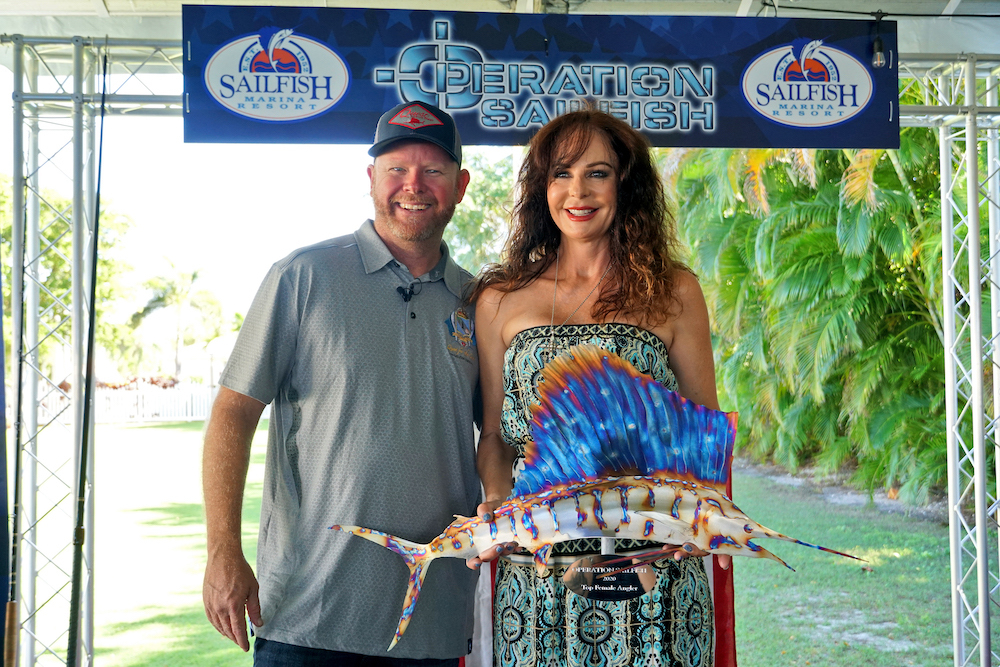 About Bluewater Movements:
Bluewater Movements, Inc., is a sport's marketing company based in South Florida, the sportfishing capital of the world. Throughout the past 20 years, our team has developed some of the most successful competitive fishing events in the industry. Our background in tournament fishing coupled with our expertise in event marketing has enabled a premium experience for tournament anglers and sponsors. Within our portfolio there are six wildly popular fishing tournaments, all hosted at various venues across South Florida.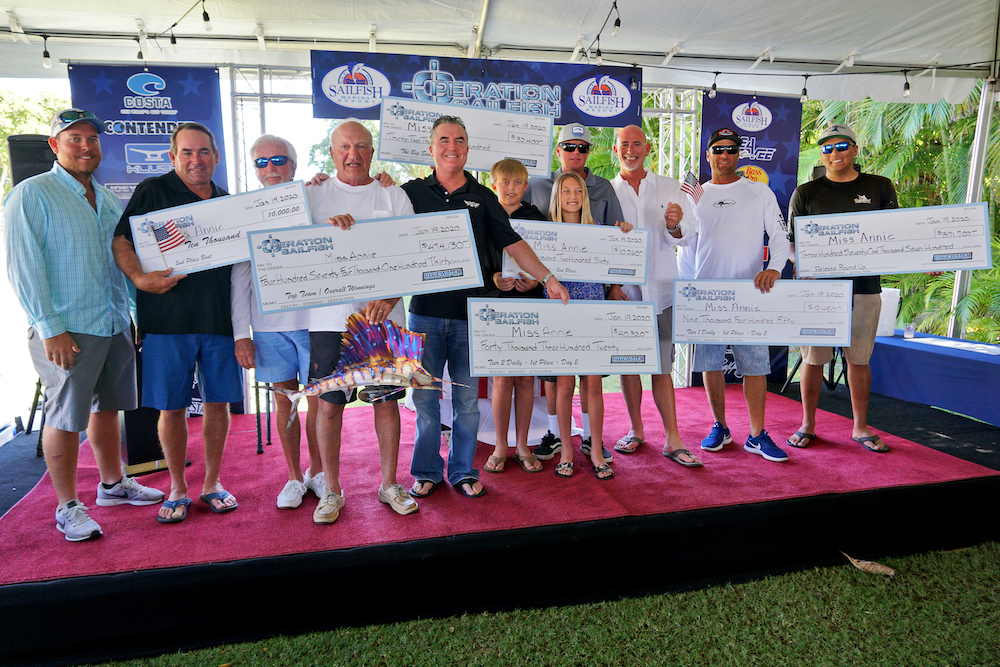 About the Quest for the Crest Sailfish Series:
This iconic series hosts some of the top billfishing teams in the sport.  Teams in this 3-leg series are expected to compete for an estimated purse of $1.9 million in 2019. However, the most coveted award – The Crest – doesn't come in the form of a cash prize. The Crest represents the pinnacle of tournament sailfishing. It is viewed as the highest accolade bestowed upon a team.  Presented in jacket form, competitors must emerge as the most dominant among an elite field in order to don the burgundy jacket.  Privilege is earned, not given on this quest to crown a world champion.