Native Son Wins 18th Annual Sailfish Challenge and took home a record breaking payout of $255,340!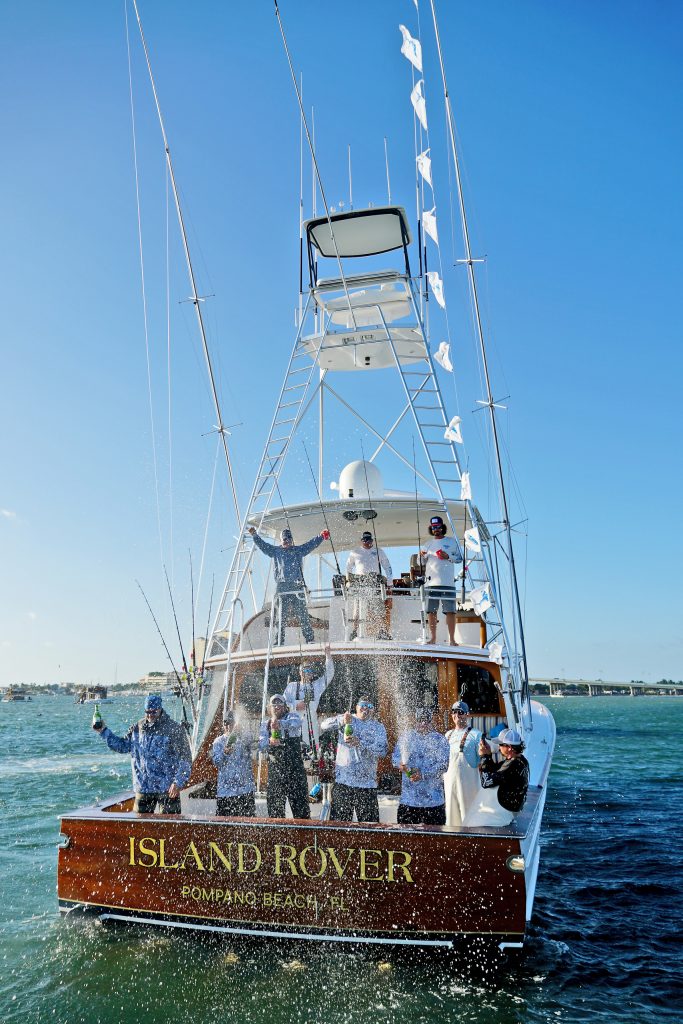 FOR IMMEDIATE RELEASE
                                                                                                          February 2021
Contact: Jennifer Hoffman
Phone: 954-725-4010
Email: jennifer@bluewatermovements.com 
Native Son Wins 18th Annual Sailfish Challenge and took home a record breaking payout of $255,340!
The second leg of the Quest for the Crest did not disappoint, with 193 sailfish releases total for the tournament across a 64 boat fleet. The tournament kicked off with the annual Captain's Meeting/ Kick Off Party hosted by Galuppi's in Pompano Beach and concluded with an awards ceremony at Blue Moon Fish Co in Fort Lauderdale.
The three inlet format allowed boats to fish in a wider boundary which worked well for Weez In The Keys. They fished south towards Miami in their native waters and released 6 sails which was enough to secure them First Place on Friday and take home the Tier 1 & 2 Dailies for a $62,235 payday! Weez ultimately finished Second Place Overall and won the Charity Calcutta, which supported the ongoing Bahama's relief effort; for a grand total of $130,995!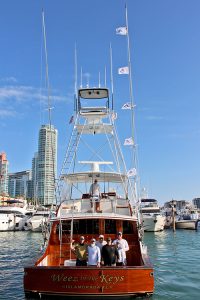 However, it was Native Son who hooked up to a last minute double just shy of 4pm on Saturday, which sent Art Sapp & his crew over the top and claimed the title of Sailfish Challenge Champions 2021! Native Son's 13 sail releases earned them a nice chunk of change and the title of highest earnings ever for a First Place team in the Sailfish Challenge, taking home a check worth $255,340!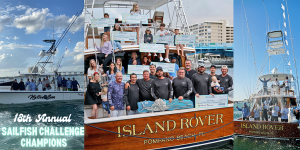 Captain Art Sapp proved this weekend why boats don't catch fish; captain's do. On Friday, Native Son fished on their 39'Seavee and switched it up on Saturday to a Sportfish due to the change in weather. The debate on which boat is better, obviously comes down to personal preference but Native Son showed that skill is what earns you a spot in the victory circle and puts you on the fish! 
The Edge had themselves a weekend, finishing in Third Place overall with 8 sail releases. The team out of Dallas, Texas had a Day 2 surge which helped them move into the top 3 overall and claim the Early Bite Saturday, for a total of $29,720!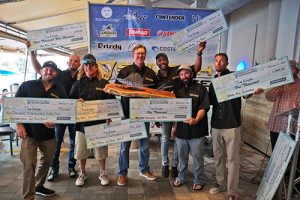 Although Sailfish Challenge is clearly a Sailfish Tournament, there are ample opportunities to bring home some dough through the meatfish calcuttas! It was clear last tournament, when Bryce Statham and Blue Moon swept the meatfish categories and went home with a hefty check of more than $55k. It was obvious that other teams took note of this during the Quest's second leg. 
Digger Rich set the precedent on Friday weighing 126lb of meatfish which was enough for them to take the top spot in the Meatfish Aggregate Calcutta and win $3,500! Miss Michelle finished in Second Place in the Meatfish Aggregate weighing 104lbs of fish, First Place in the Big Fish Bonanza, First Place in the Big Three, Second Place Dynamite Daily, Day 1 and First Place Dynamite Daily Day 2 for a grand total of $49,475!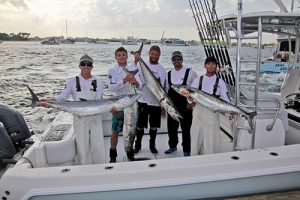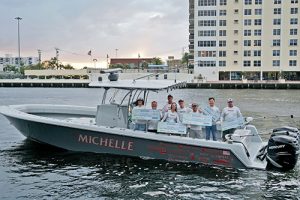 MORE RESULTS:
Sequentis/Singularis: Fourth Place Overall – $2,500
Outnumbered: Fifth Place Overall, Third Place Day 1 Tier 1 Daily- $6,230
Showtime/Remix: First Place Self Centered- $10,350
Bar South: Second Place Tier 1 & 2 Dailies- $28,485
Preferred Marine: First Place Non Pro Division, Third Place 'The Big Three'- $7,550
FFMD (Fishing For Muscular Distrophy): Second Place Non Pro Division- $2,000
Owe Deere: Third Place Non Pro Divison- $1,000
BlueTales/ SA Fishing: The Grand Daddy, Heaviest King- $4,500
Full Results Can Be Found: https://fish.bluewatermovements.com/Leaders/Overall/50 
SAVE THE DATE!
The Quest For The Crest concludes with Final Sail April 7-11, 2021! The Grand Finale of the Quest For The Crest Series, is hosted at the award winning Doubletree by Hilton Grand Hotel Biscayne Bay. Located in the heart of downtown Miami, anglers will find everything they need on property during their stay for the tournament. 
A discounted room block is available on a first come, first serve basis through March 11, 2021 or when the block is full, whichever comes first. 
For more information on the Final Sail Room Block please visit, https://doubletree.hilton.com/en/dt/groups/personalized/M/MIABSDT-FS2-20210404/index.jhtml?WT.mc_id=POG 
and use Reservation Code "FS2" to receive the discounted room prices! 
About the Quest for the Crest Sailfish Series:
This iconic series hosts some of the top billfishing teams in the sport.  Teams in this 3-leg series are expected to compete for an estimated purse of over $2.3 million. However, the most coveted award – The Crest – doesn't come in the form of a cash prize. The Crest represents the pinnacle of tournament sailfishing. It is viewed as the highest accolade bestowed upon a team.  Presented in jacket form, competitors must emerge as the most dominant among an elite field in order to don the burgundy jacket.  Privilege is earned, not given on this quest to crown a world champion.
About Bluewater Movements:
Bluewater Movements, Inc., is a sport's marketing company based in South Florida, the sportfishing capital of the world. Throughout the past 20 years, our team has developed some of the most successful competitive fishing events in the industry. Our background in tournament fishing coupled with our expertise in event marketing has enabled a premium experience for tournament anglers and sponsors. Within our portfolio there are six wildly popular fishing tournaments, all hosted at various venues across South Florida.