Meat Fish Season Is Here!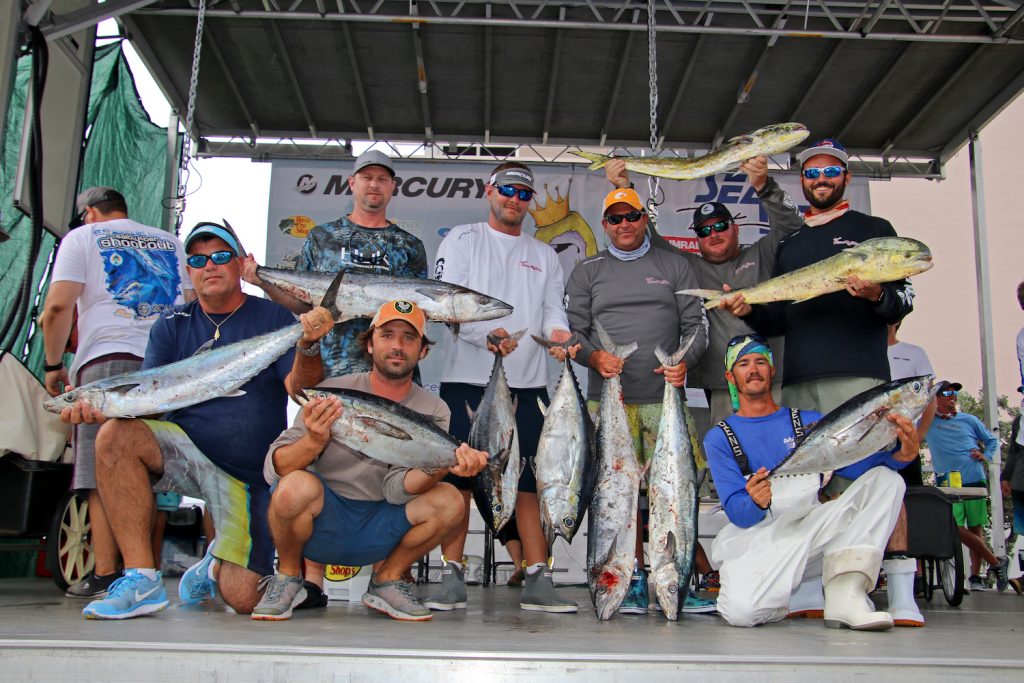 The 21 st Annual Pompano Beach Saltwater Circuit is back with leg one of the series, the Mercury/SeaVee Pompano Beach Saltwater Shootout, on May 9-12. The PBSC tournaments have a well-earned reputation for packing a boat load of value into the tournament experience by way of affordable entry fees, diverse prize structure with over 100% payout, electric parties featuring free drinks and stellar food from the likes of Blue Moon Fish Company, Bonefish Mac's and Hooter's, plus a ton of great prizes up for grabs on their signature Spin to Win wheel, tournament raffles and more!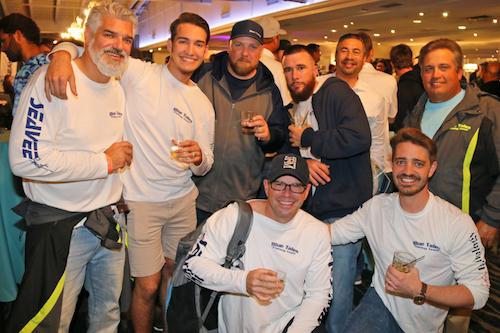 Mark your calendars – the 2019 Saltwater Shootout arrives on Thursday, May 9 th at the Pompano Beach Civic Center with the annual kickoff party from 6-10pm. Entertainment will include live music outdoors by Mr. Stix & the Spurience and local favorite, DJ Select will be spinning the beats inside. A free kids fishing clinic hosted by IGFA takes place from 6 – 8 p.m. While supplies last, each child receives a free fishing rod courtesy of Fish Florida Tag Agency and a gift certificate to put their fishing skills to the test on board the Fish City Pride! Parents must register in advance by calling the Bluewater Movements' office at 954.725.4010.

Competition day is Saturday, May 11 th with a Bimini start at 7 a.m. The weigh station sponsored by Bass Pro opens at 4 p.m. at Sands Harbor Resort & Marina in Pompano Beach with an express weigh-in location available at Lighthouse Point Marina. Eligible species are dolphin, wahoo, kingfish, blackfin tuna and cobia. The general public can join the fun with opportunities to watch the big fish hit the scales and guess the weight of a fish for the chance to win tournament swag and other cool prizes. Or you can kick back at the patio bar and enjoy the waterfront scenery with live music pool side and beer specials from tournament sponsor, Landshark Lager.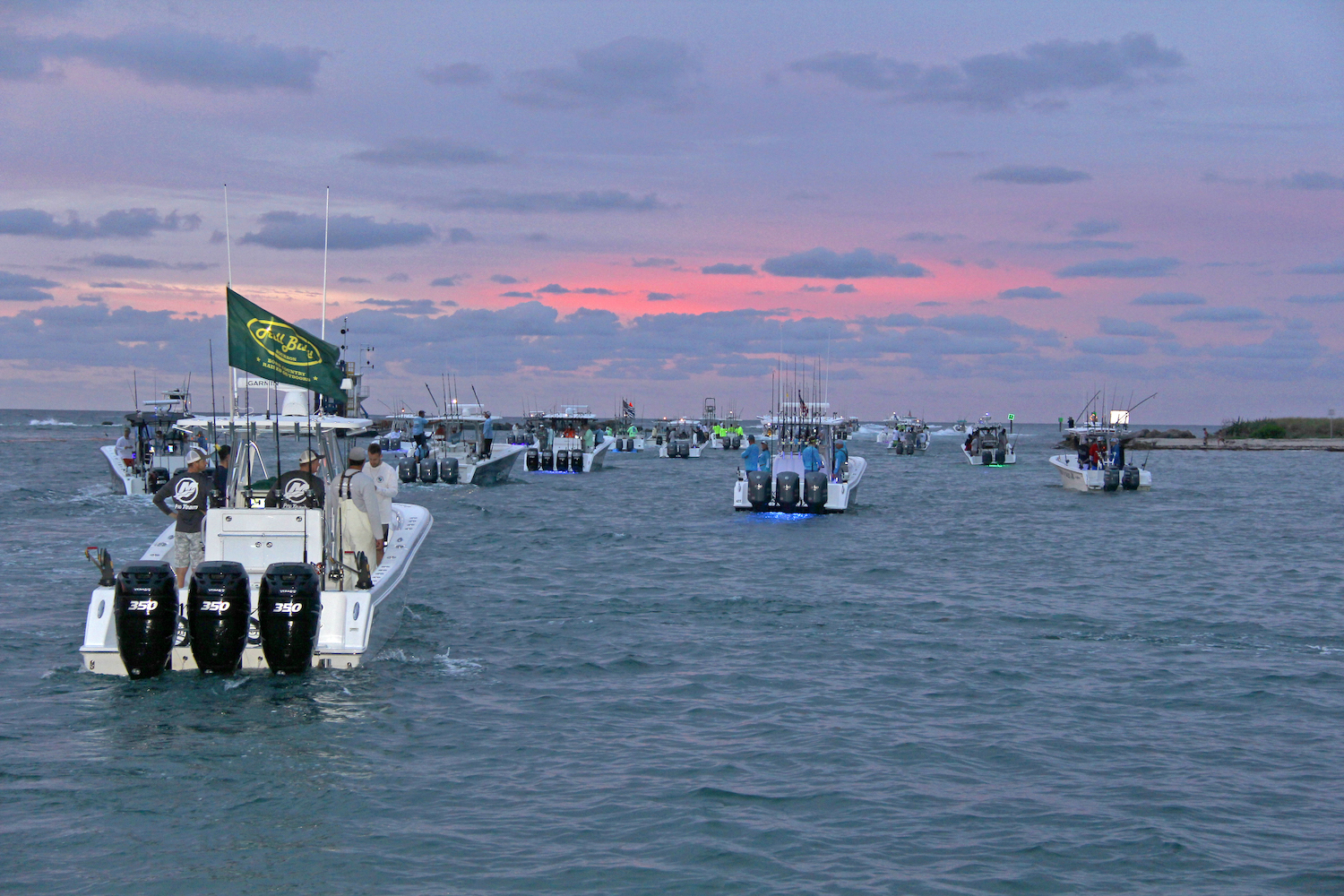 With over $200,000 in cash & prize up for grabs, there is no shortage of ways to win big in the Saltwater Shootout. The KDW Jackpot and the Pick 3 are two signature PBSC prize categories that have rolled over from the 2018 series with even bigger jackpots to claim in 2019! The KDW Jackpot has a projected payout of over $24,500 and the Pick 3 is expected to exceed $47,500 but you have to be in it to win it!

Teams that like to target big kings will be excited to know that the 2019 Shootout is once again a sanctioned event by the SKA as well as Angler Armory and their Fish What You Wish, Big Fish Jackpot and Pound for Pound contests. The ROI gets even better in the 2019 PBSC series! Teams that sign up for all three legs will be eligible for some incredible grand prizes including a VIP weekend package to Resorts World Bimini, 2019 RAM 1500 truck lease from Joey Accardi of Pompano Beach, Grizzly cooler package, Costa Sunglass package, $4,000 Loadmaster trailer gift certificate, Tigress Outriggers & Gear package, $500 Bass Pro Shops shopping spree and a $2,500 giveaway!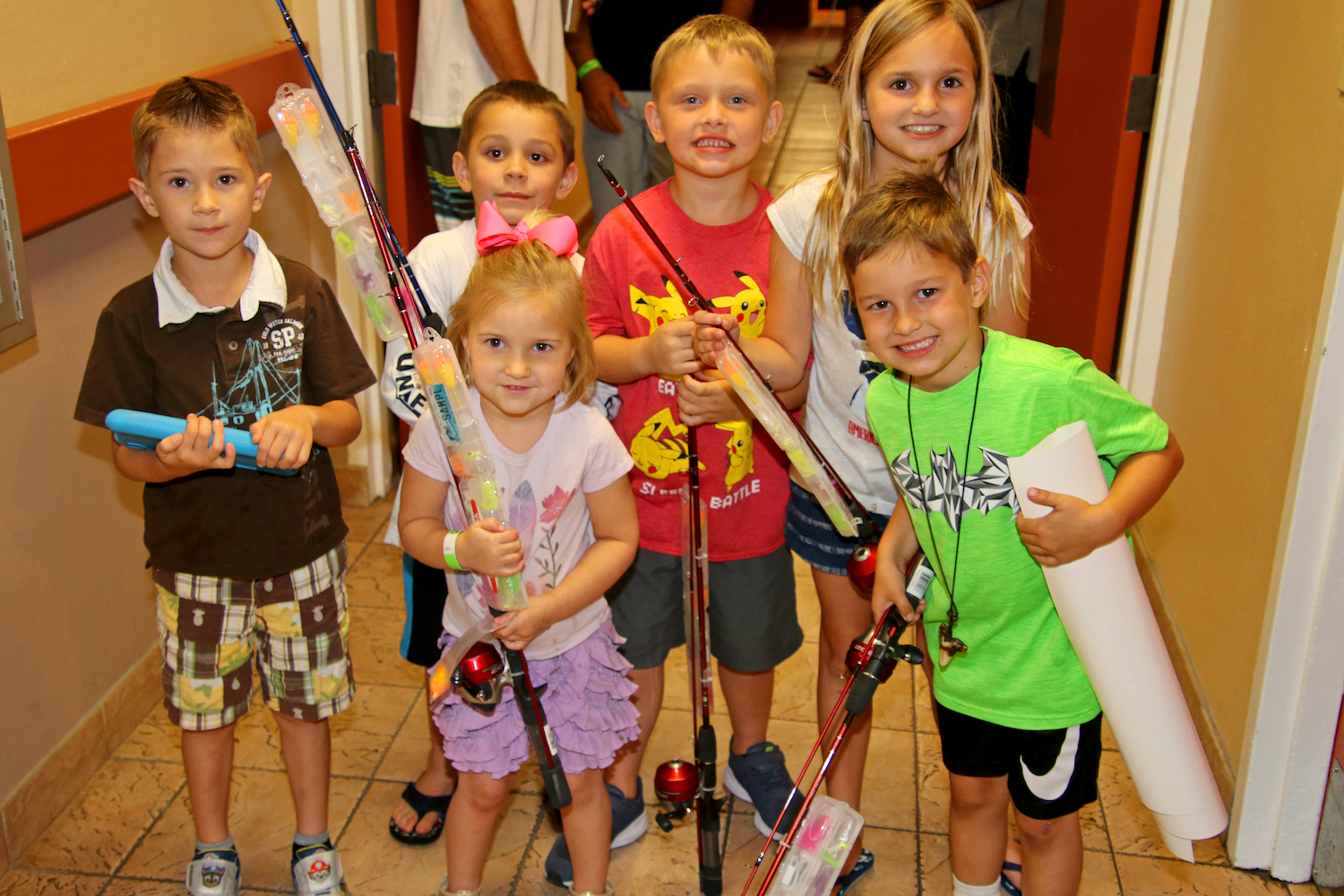 Bluewater Movements is proud to continue its charitable affiliation with the Perry J. Cohen Foundation in 2019. Perry J. Perry is a 14-year-old boy from Jupiter, Fla. who went missing at sea with a friend on July 24, 2015. The tragedy made national news and captured the attention of millions, but despite an exhaustive eight-day, 55,000 square nautical mile search by the United States Coast Guard, Perry and his friend were never found. Together, Bluewater Movements and PJCF have established a 'Safety First' award for the top junior angler in each tournament with a complete safety kit including an epirb, handheld vhf and other life saving devices all donated by Bass Pro Shops in an effort to build awareness with adolescent anglers for the importance of placing safety first every time they leave the dock. To learn more about PJCF and their mission visit https://www.bluewatermovements.com/tournaments/summer-series/charity/

The Shootout weekend wraps with an awards ceremony back at the Pompano Civic Center on Sunday, May 12 from 2-4pm. Food hospitality is provided courtesy of Bonefish Mac's with an added perk for all moms in attendance. In honor of Mother's Day, each mother will receive a champagne mimosa and rose, plus a raffle ticket for the chance to win prizes just for her in the mother's day raffle!

Registration remains open for the Saltwater Shootout through the kickoff party on May 9 th . To register online visit: https://fish.bluewatermovements.com/login
For more information on the Saltwater Shootout, visit: https://www.bluewatermovements.com/tournaments/summer-series/shootout/