Hot Suppah Lands Winning Fish with Minutes to Spare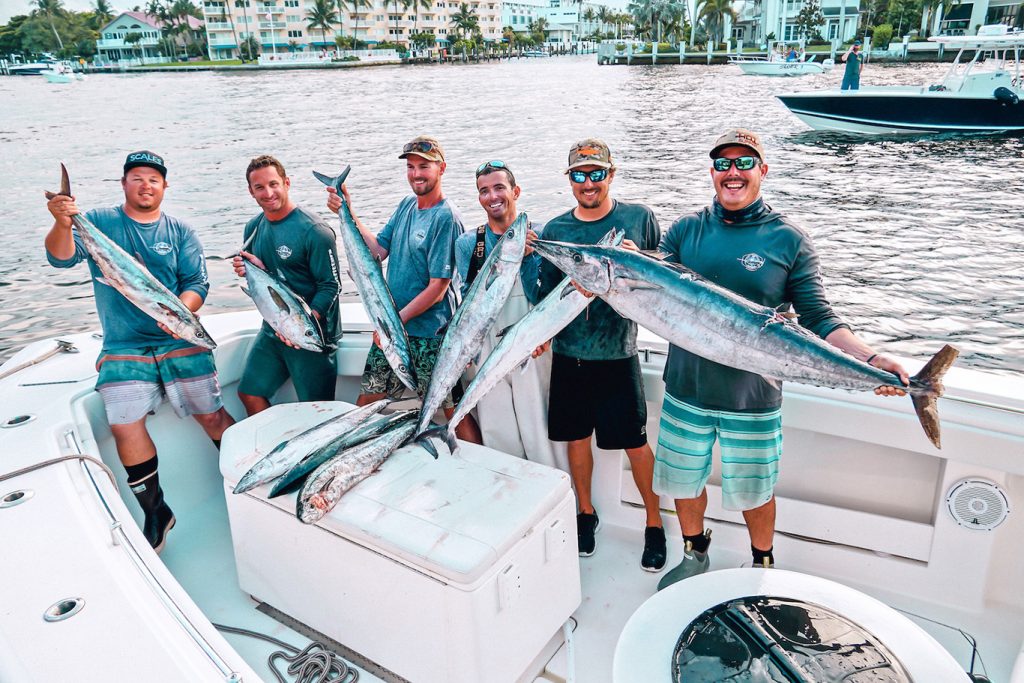 The plan going in to the day on Saturday was to be ready to fish for any of the 5 species depending on what the "Pick 3" was. Despite Wahoo not being included in the "Pick 3" we decided to devote the last hour and a half to troll the tide change in front of Hillsboro inlet unless there was something keeping us from doing so. With the bite on live bait dwindling throughout the day we decided to stick to the original plan and go for a Hail Mary. After an hour without a bite trolling on a hard edge, the time to head in with our 4 solid Kings and single Blackfin was approaching.
At 4:13 p.m. we agreed that we had 2 minutes left until we needed to make the run in to avoid being late. Just as the words came out of our mouths, we got THE bite! The shotgun screamed and we knew we had to make this fast. Thankfully we were able to clear the other lines and, after a few mishaps on the gaff, we had the fish in the boat at 4:22!!!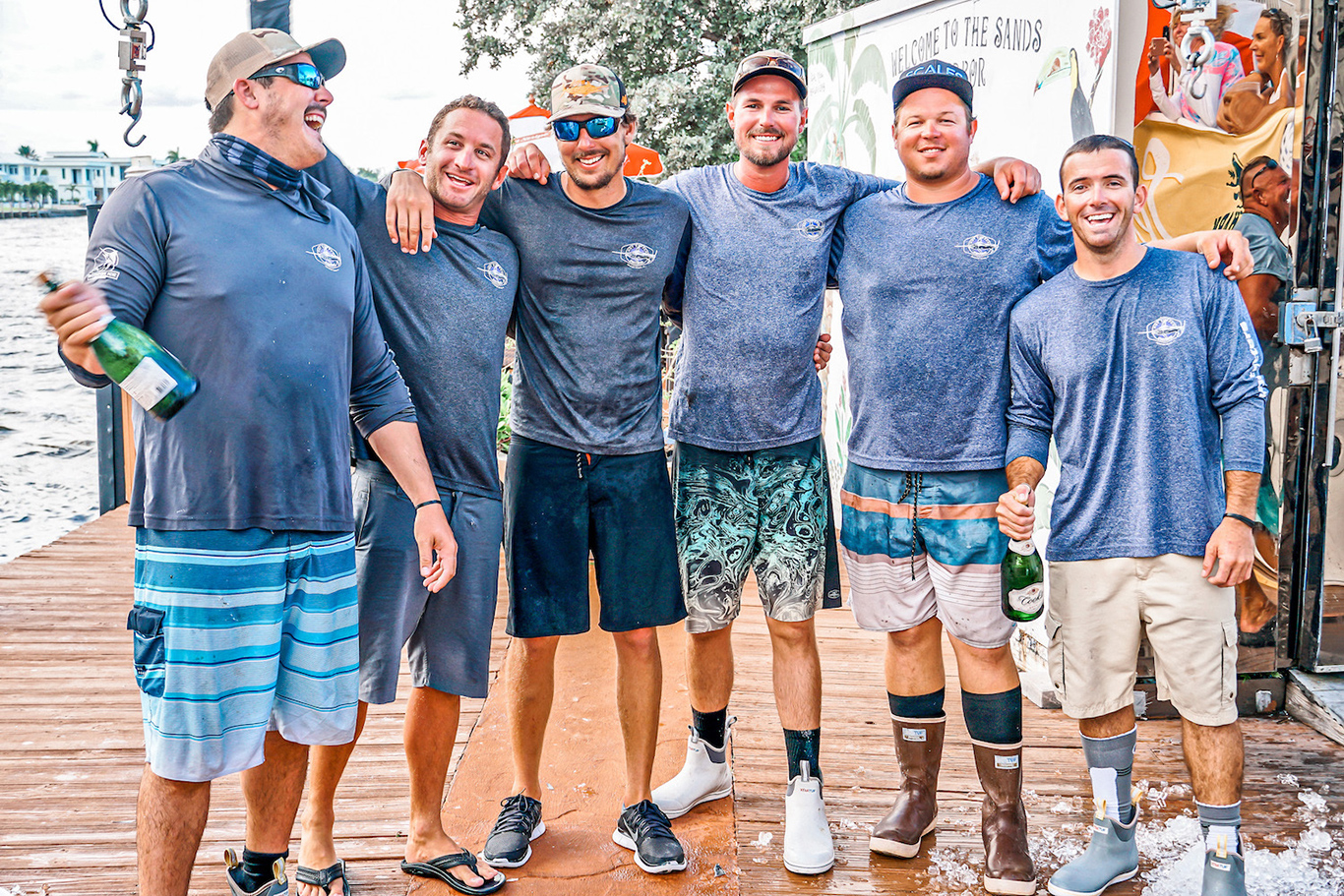 NOW it was time to get going. With the Wahoo still moving around on the deck, and everyone in disbelief about what just happened, I pointed the boat at the lighthouse and the real celebration began as we entered inside the inlet with 4 minutes to spare! Talk about adrenaline!
–  Dane Ralph
Team "Hot suppah"