Fresh Catch with a Military Hero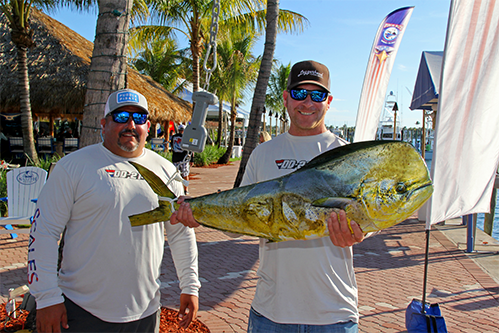 Louie Aversano and Chris Susko joined team Native Son for the Take a Hero Fishing Day on January 17th. In addition to a sailfish release, Louis also landed this 22.3 pound Dolphin! That dolphin turned out to be the heaviest fish weighed in on the hero day! As a result, Louie received a beautiful framed trophy to commemorate a great day and a great catch!
Mahi
THANK YOU to all of the military men and women who serve and protect our country and our freedom! You are true patriots and true heroes! God Bless America!!
Take a Hero Fishing Day