Fresh Catch: Take Your Pick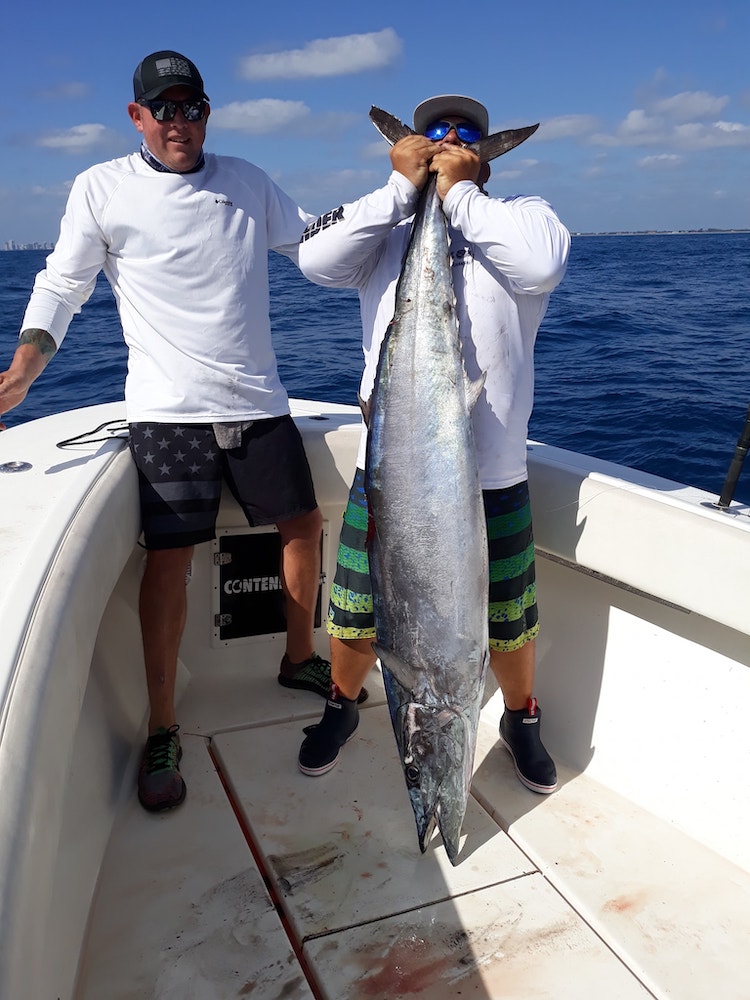 The action is heating up just in time for the Saltwater Slam! Two of our Pompano Beach
Saltwater Circuit teams had lifetime catches this week. On Tuesday, team Blue Moon Fish
Company landed this monster 142-pound yellowfin tuna fishing off Deerfield Pier in 160 feet of
water. The fish ate a flat line goggle eye and they needed 25 minutes to seal the deal on this
amazing catch! They must have some special sauce for the yellowfin tuna. It's the second fish
they've landed over the 100-pound mark off South Florida in the past month. Congrats guys!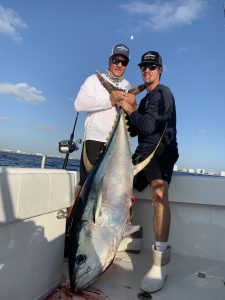 Only a day after the big Blue Moon catch, Captain Rick Schlee from team Reel E Sea hit the
pelagic jackpot as well. On a charter off north Palm Beach they hooked this monster wahoo on
a flat line 20 pound spinning outfit! The odds were definitely stacked in the wahoo's favor, but
the crew came out on top and the fish tipped the scale at Sailfish Marina at a whopping 95
pounds! Incredible job crew!
Two great stories, two amazing catches….which rod would you grab if you had to choose one?!?