Fresh Catch: 2 Bucket List Catches in 1 Day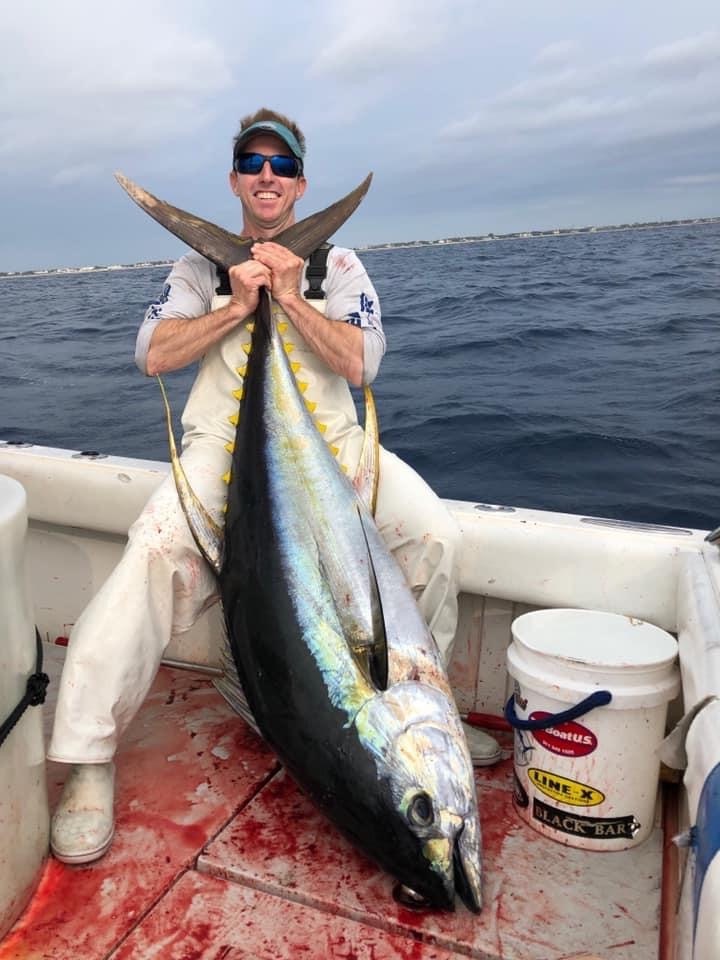 What started out as a typical commercial kingfishing trip on his Mercury powered 29' SeaVee, turned out to be an extraordinary day of fishing that Captain Alex Burgess will never forget. Fishing off the 'flat tops' in West Palm Beach, Captain Alex was working a school of kingfish on the slow troll in 80 feet of water when a goggle eye fished in the prop wash got engulfed by something other than a king. "The fish made the most ridiculous run offshore I've ever seen. We were chasing it at 8 knots and still losing line," sail Burgess.
The tackle set up was a Shimano Trinidad 30 and Xgeneration custom 20/40 pound rod with 30 pound Momoi line spliced to 50 pound Momoi fluorocarbon and 50 pound titanium leader with a 6/0 mustad hook and an owner treble hook fished with a trace of wire as the stinger. Despite the blistering run, they were fortunate that the fish kept making runs to the surface and after only 35 minutes they were able to run the boat on top of the fish and get a gaff shot in it. The fish tipped the scales at an incredible 160 pounds!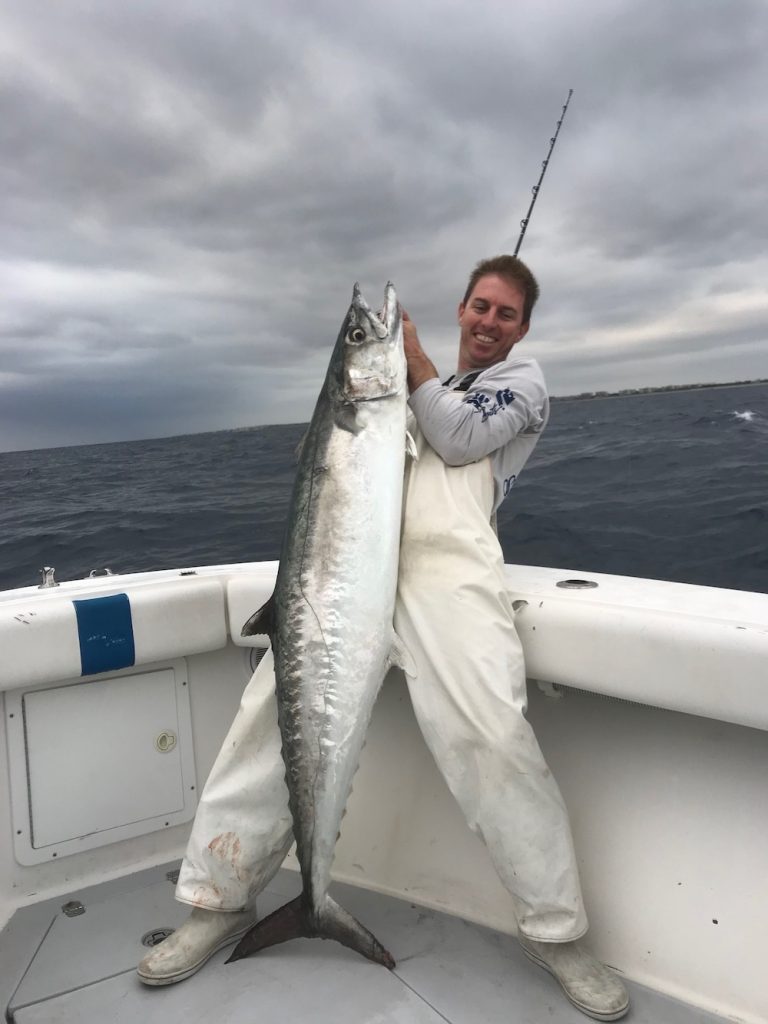 As if that were not enough, he went on to hook another huge fish in the prop wash on a goggle eye. Not long after the bite, the fish skied twice and Captain Alex knew it was monster kingfish. After a great fight, they over powered the king and sunk the gaff and it joined the tuna in the fish box for the ride home. The king was a dream catch in any tournament at a stout 59 pounds! Congrats to Captain Alex on two lifetime catches in one day! If you would like to book at charter on board Seapremacy Fishing Charters with Captain Alex visit his website at seapremacyfishingcharters.com