17th Annual Sailfish Challenge Raises Flags for the Bahamas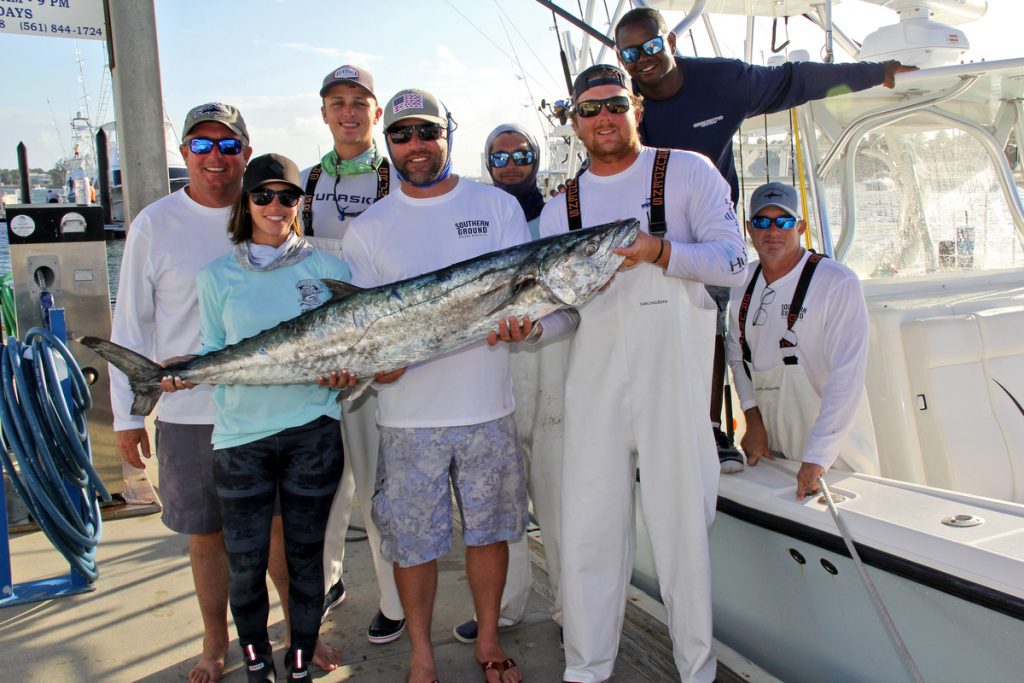 Pompano Beach, Fla. (Feb 7, 2020) – An anticipated 60 boats and over 500 anglers will go head to head in the South Florida offshore waters on February 21st for the 17th annual Sailfish Challenge, leg 2 of the Quest for the Crest Sailfish Series. On the heels of a $825,000 payout at Operation Sailfish, including winnings of $201,000 for Bar South and $474,000 for Miss Annie, the fleet is primed and ready for another red-hot bite. 45 teams released a total of 373 sailfish at the first stop for the Quest for the Crest series in January.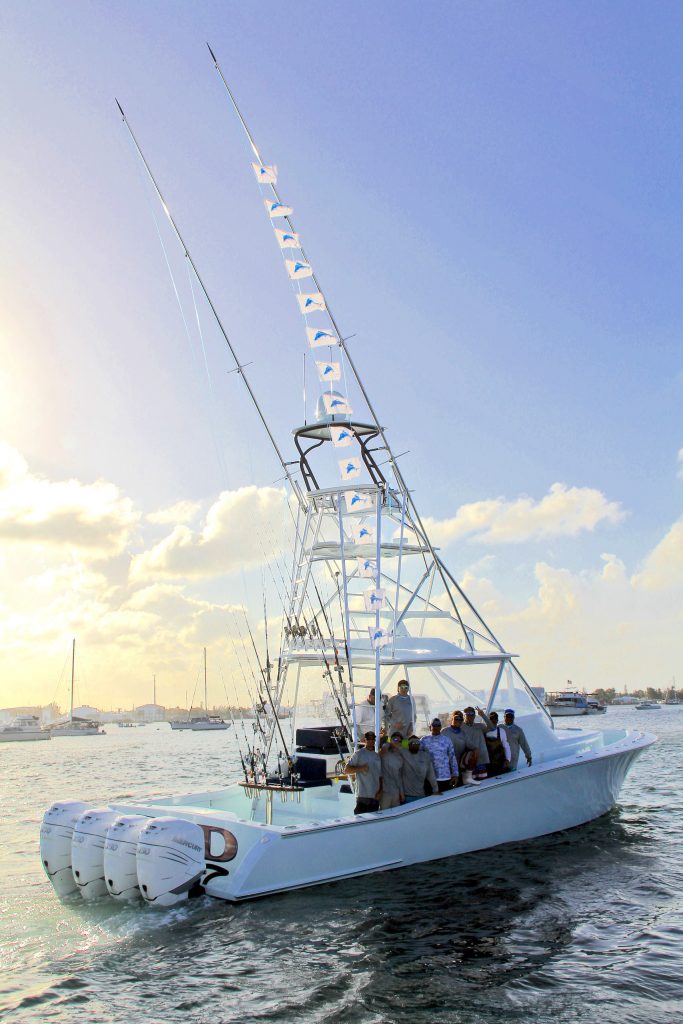 One of the most distinguishing features of the Challenge is its 3-inlet format where teams can check in from either Government Cut in Miami, Hillsboro Inlet in Pompano Beach or Lake Worth Inlet in West Palm Beach following each day of fishing. Native Son won the 2019 Sailfish Challenge with a total of 20 releases. They came out of Hillsboro Inlet and fished to the north of Palm Beach against several other teams that finished on top of the leader board as well. L&H Sportfishing, a well-known charter boat out of Miami, caught 14 of 16 sailfish on a charter off Miami earlier this week. With a solid concentration of sailfish up and down the coast it will be exciting to see which teams land on the fish this year!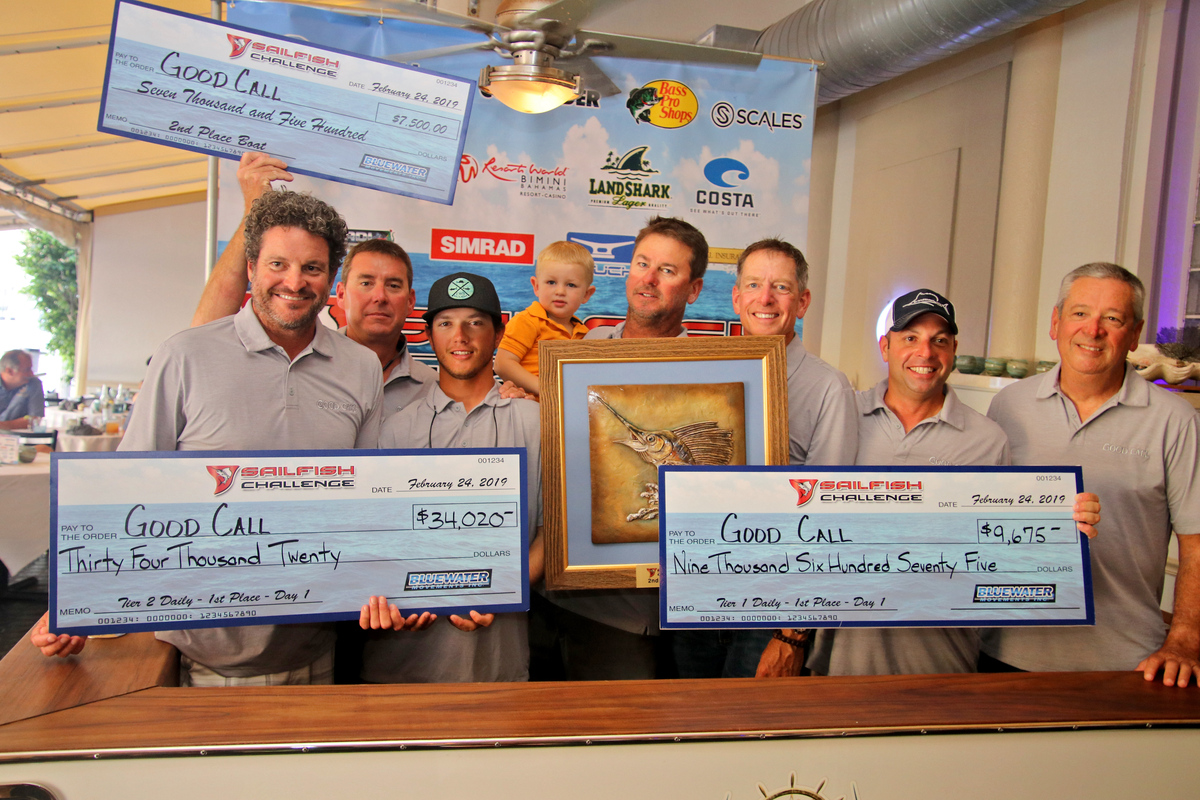 Compliments of Landshark Lager, the 3rd annual "Coin Challenge" is back.  The Coin Challenge is a signature category in the tournament where teams are randomly assigned to color groups and battle to see which group releases the most sailfish in the tournament. Each winning team receives a custom designed challenge coin trophy plus the opportunity to win a grand prize drawing for a 3 day/2 night stay at the luxurious Margaritaville Hollywood Beach resort, plus a $500 Gift Card to use on property.
The 2020 Quest series features many new additions to both the general and optional prize categories, with over 60 ways to win. Among the changes, there are a number of new meat fish categories up for grabs in the tournaments including a winner-take-all heaviest fish worth $3,500 and meat fish daily payouts based on the combined weight of your four biggest fish each day. Family Matters won $22,050 for a 39.8-pound king at Operation Sailfish and Blue Moon won $18,000 in the aggregate weight categories.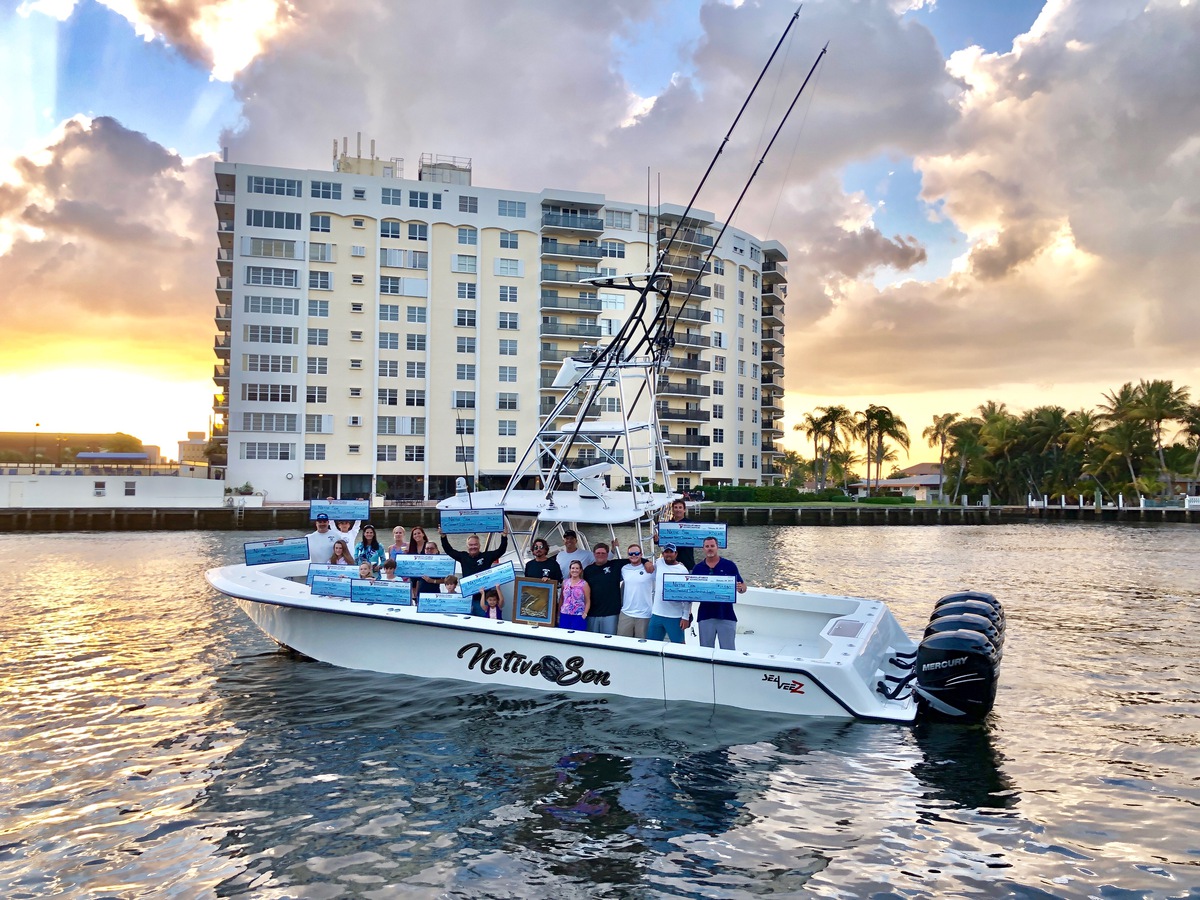 Sailfish Challenge has a NEW host venue this year! The 17th annual kick-off party and captains meeting will be hosted at the beautiful, "Oceanic" at Pompano Beach Pier on Wednesday, February 19th from 6 – 10 p.m. Registered teams will enjoy a second floor ocean front view, an amazing spread of food, open bar, sponsor displays, live music by DJ Select, and more. The tournament is also a fundraiser for the ongoing Bahamas Relief effort. The Sailfish Challenge has teamed up with its eyewear sponsor, Costa, and their 'onecoast' inititiative that is devoted to delivering relief, rebuilding, and repairing coastal areas impacted by natural disasters. Charitable proceeds from the Challenge will be donated direct to OneCoast and our loved ones in the Bahamas . To kick off the fundraising effort, the Sailfish Challenge kick-off party will feature a "Lucky Fish" contest where with 50% of the proceeds awarded to the winner and the remaining 50% to OneCoast.
Competition days are set for Friday, February 21st and Saturday, February 22nd.  The top team award is even bigger for the 2020 Challenge with an $18,000 guaranteed payout. Blue Moon Fish Company will treat the winning team to a VIP dining experience during the awards ceremony at their premier waterfront restaurant in Fort Lauderdale. Who will claim their seat at the table this year! Grab your team and get ready for The Challenge!