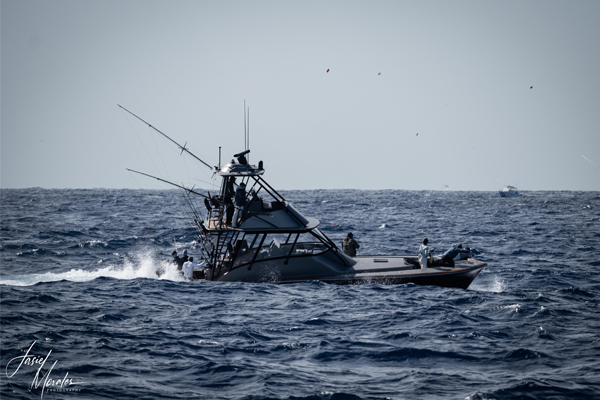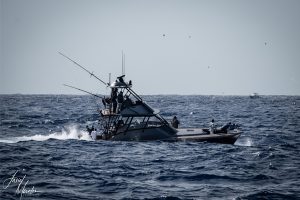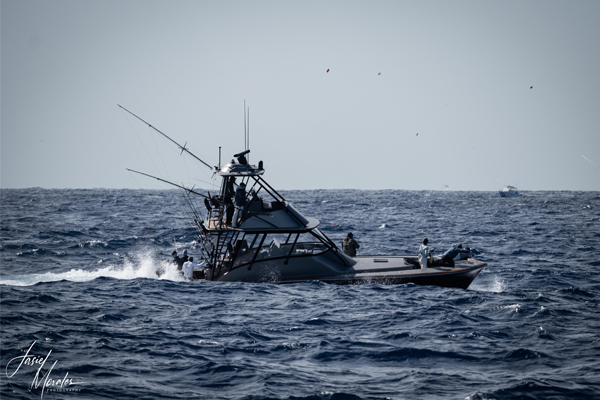 Not one, not two, but THREE different billfish! Team Jichi landed their first Grand Slam off the southeast coast of Florida while tournament fishing off of Miami over the weekend!
Yes, you read that right. Team Jichi hooked up to THREE different billfish!
In the midst of a hot sailfish bite, Captain Luis Isaias spotted the white marlin tailing in the waves off Miami on Day two of the tournament and after many denied attempts his crew finally got the fish to flare up and eat a pitch bait goggle eye. In championship style, the blue marlin was their final bite of the day.
They already had the tournament win secured but Luis knew that fish was the icing on the fishing trip of a lifetime. They fought the blue well after lines out and managed to get the release just after 6pm to close out an official South Florida Grand Slam!
Even more impressive, both the blue and the white were caught on 30 pound fluorocarbon leader!
It looks like Final Sail is headed south to Miami at just the right time. The fish have shown up and we are looking forward to a true Grand Final in the world's most prestigious sailfish series!