Bar South & Showtime win their second burgundy jackets, Priceless wins Final Sail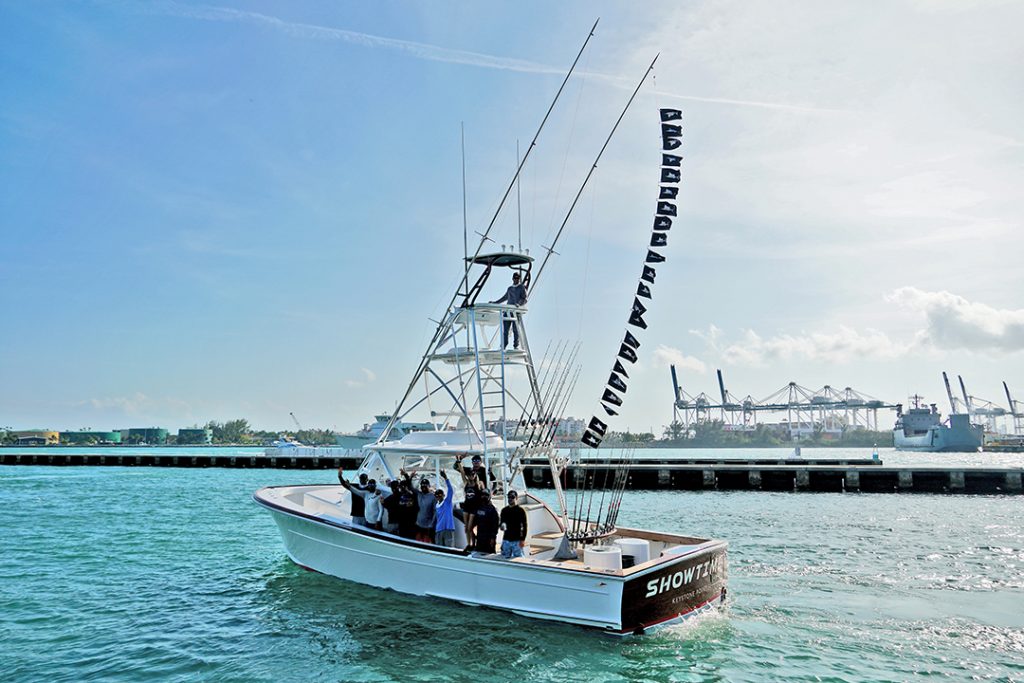 FOR IMMEDIATE RELEASE
April 2021
Contact: Jennifer Hoffman
Phone: 954-725-4010
Email: jennifer@bluewatermovements.com
Bar South & Showtime win their second burgundy jackets, Priceless wins Final Sail
Final Sail 2021 returned to the docks of Miami Beach Marina and the tournament certainly lived up to the hype. A total of 402 releases across a 41 boat fleet, proved the bite to be red hot and the competition to be high.
Two teams would prevail and emerge as champions. Bar South released 3 sailfish on Day 1, but a surge on Day 2 with 11 releases sent them over the top and secured them 1st Place Quest for the Crest 2020 and that second jacket they've been eyeing is finally theirs! Captain Raul Gonzales was named Top Captain of the 2020 series as well.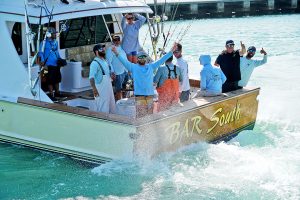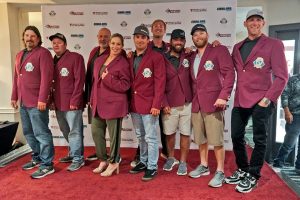 Showtime also had a comeback of their own. Captain Nick Carullo and his squad finished in 13th place on Day 1, which only increased the lead that Native Son held on them heading into Final Sail. Their chances of winning their second jacket seemed to be far from their reach. But the bite was even hotter on Saturday and Showtime released 15 sailfish for a grand total of 21 releases that catapulted them into a second place finish in Final Sail. Their championship finish was enough to overcome Native Son and finish 1st Place in the Quest for the Crest 2021 and win their second burgundy jacket together with a $115,550 payout!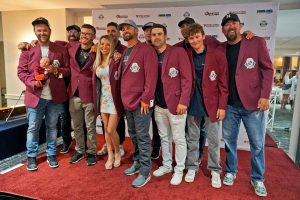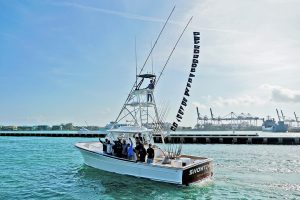 Priceless was hot out of the gate releasing 11 sailfish on Day 1 and doing even better on Day 2 with 15 releases for a grand total of 26 releases that set a new record for most releases! As the Top Team overall, Priceless walked away from Miami with quite the bragging rights! Taking home First Place in the Day 1 Tier 1 and Tier 2 Dailies, 1st Place Leadersboard, First Place Team, 1st Place High Roller's Club, 1st Place Big Easy, and finishing in Second Place Day 2 Tier 1 and Tier 2 Dailies for an overall pay out of $185,750!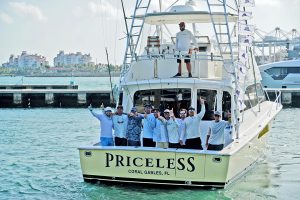 Native Son fell just short of winning the 2021 Quest Series by 6 points, but they did not go home empty handed. Art Sapp and his crew hit the numbers right on the head to move forward in all four rounds of the Release Roundup to take home the $107,100 jackpot! They also weighed in the Heaviest Cobia, finished in 2nd Place in the Big Three, 3rd Place Quest Series TNT 2020 and 2nd Place Quest Series TNT 2021 for a total payout of $128,215!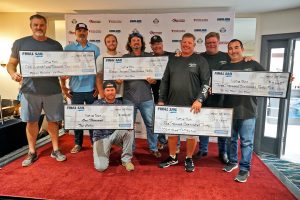 There was also money to be had in the meatfish calcutta's, and team Fish On took note of that. They weighed in two big fish; a 45.3lb Wahoo and 25.5lb Dolphin to take home The Grand Daddy, Big Fish Bonanza and top spot in the Big Three for a total of $27,730 in meatfish money! Salty Dawgs weighed in 104.3 lbs of fish to finish in First Place in the Meatfish Aggregate to win $3,500!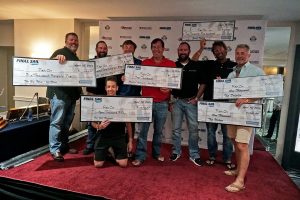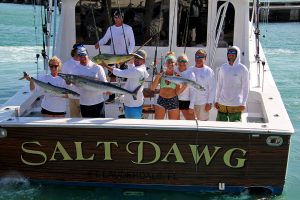 Not to be overlooked, the Final Sail beneficiary, Fishing for Muscular Dystrophy (FFMD), won big too. Thanks to the generosity of anglers, the tournament was able to raise $7,330! To learn more about their mission, visit www.fishingformd.com!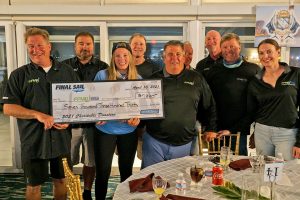 MORE RESULTS:
Sandman– Third Place Overall, 3rd Place Leaderboard, Charity Calcutta- $17,360
Weez in the keys– Fourth Place Team, Early Bite Friday- $3,000
Top Vee– Second Place Tier 1 Daily Day 1, 2nd Place Tier 2 Daily Day 1, 1st Place Self Centered- $25,065
On Sail– 1st Place Non Pro Division, Heaviest Kingfish- $4,500
Full Results: https://fish.bluewatermovements.com/Leaders/Overall/51
SAVE THE DATE!
Attention all meatfish teams! If you like fishing for Dolphin, Wahoo, Kingfish, Tuna and Cobia, then you will love the format of the Pompano Beach Saltwater Circuit. The first of three legs, the Saltwater Shootout returns May 13-16th, 2021! More information can be found by visiting, https://www.bluewatermovements.com/tournaments/summer-series/shootout/
About Bluewater Movements:
Bluewater Movements, Inc., is a sport's marketing company based in South Florida, the sportfishing capital of the world. Throughout the past 20 years, our team has developed some of the most successful competitive fishing events in the industry. Our background in tournament fishing coupled with our expertise in event marketing has enabled a premium experience for tournament anglers and sponsors. Within our portfolio there are six wildly popular fishing tournaments, all hosted at various venues across South Florida.
###